Meme Machines
On Tuesday an Indonesian Air Force Hawk 200 plane on a routine practice run crashed into a populated area somewhere in Riau. No casualties occurred, with the pilot ejecting before the crash. Reporters and photographers were quickly on the scene. As was the Air Force.
Then things got ugly and this photo by Antara's Fachrozi Amri ended up doing the rounds, including the front page of yesterday's Kompas:
Not a pretty sight. And that's just the kid in the back wearing only one sock.
The official explanation from the Air Force is that they were trying to keep civilians out of harm's way from the wreckage, but ended up overzealous in their attempts. Armed Forces Commander Admiral Agus Suhartono apologised for the incident and promised that the guilty parties will be dealt with.
It was admirable for the admiral to take responsibility for this embarrassing farce. I hope proper measures are taken to set an example that reminds this country's armed forces that their duty is to protect the people.
BUT FIRST…BRING ON THE MEMES!
The following memes are from the Twitter timelines of Goodnight Electric's Oomleo and an acquaintance known as Popo. For your convenience, I decided to collect them all in one place.
Popo got the ball rolling with this meme: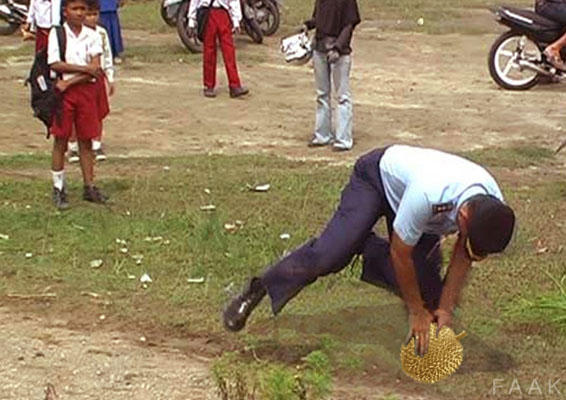 Oomleo took the ball (or durian) and ran with it: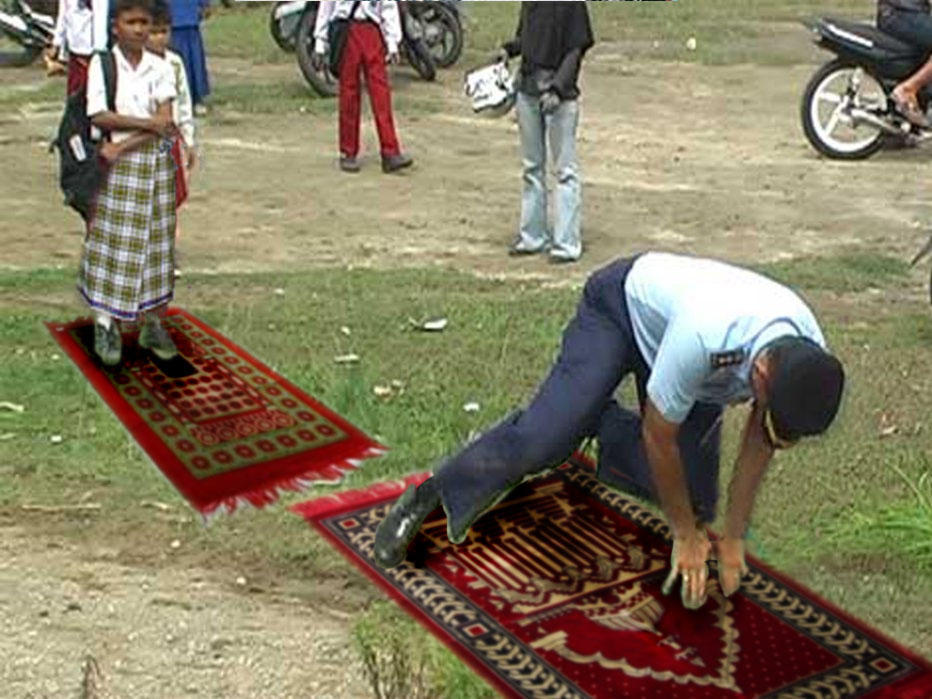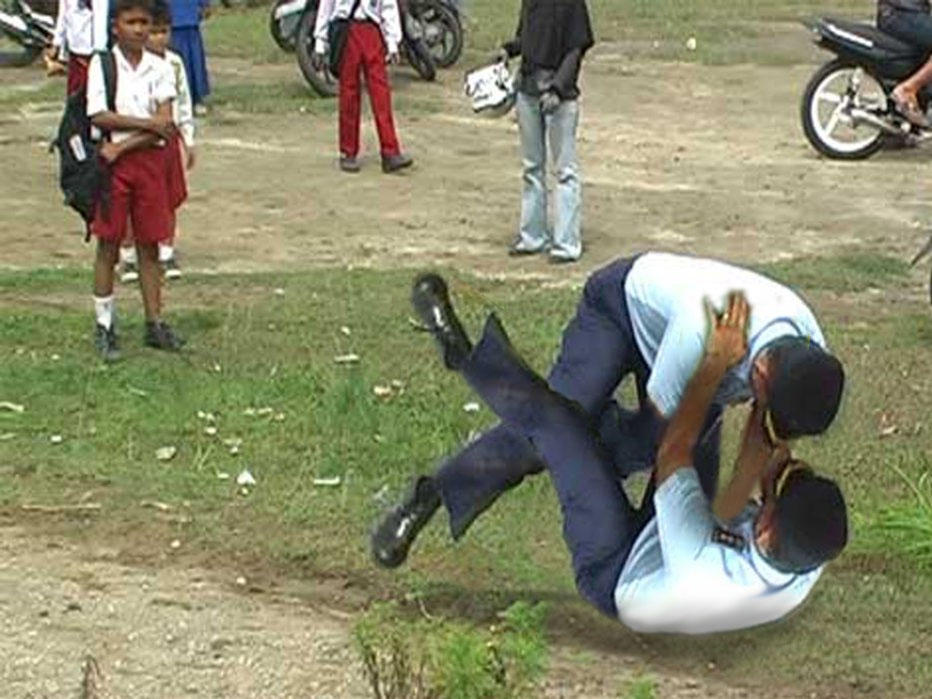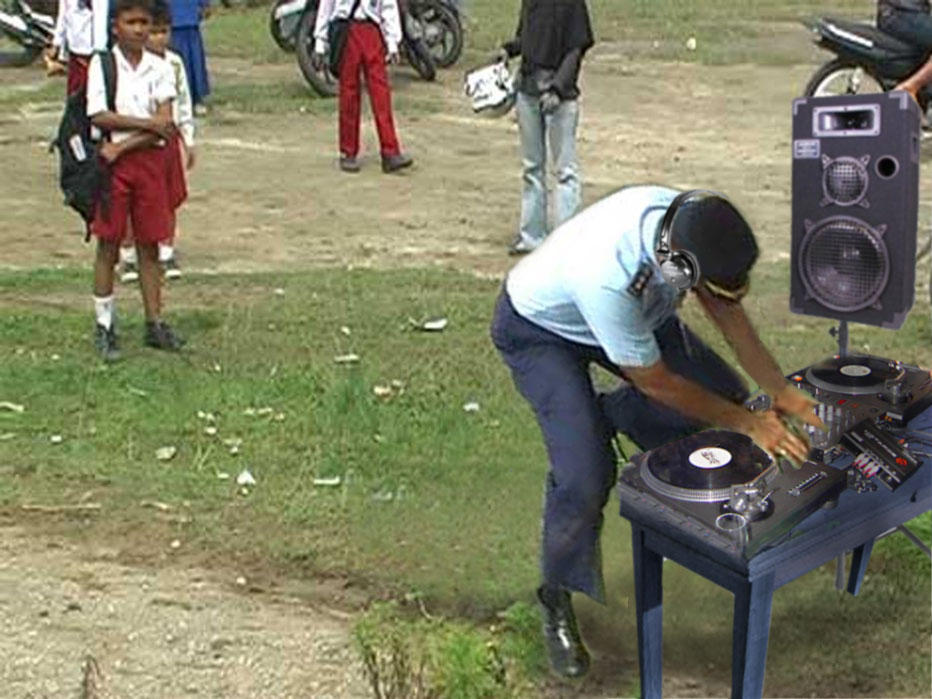 Another couple more from Popo: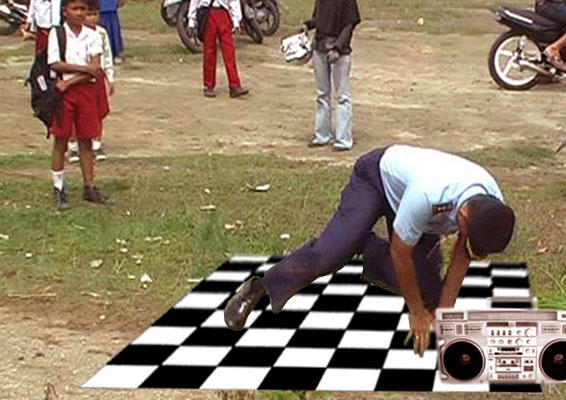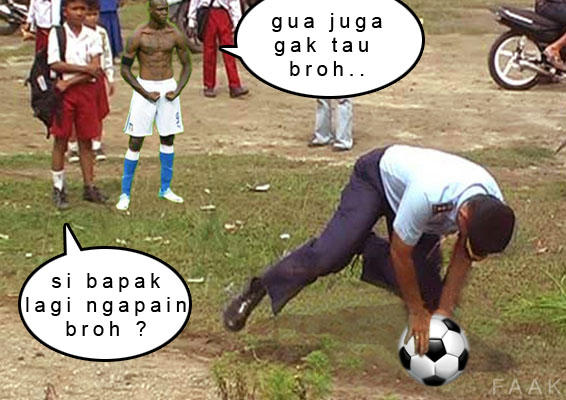 Back to Oomleo: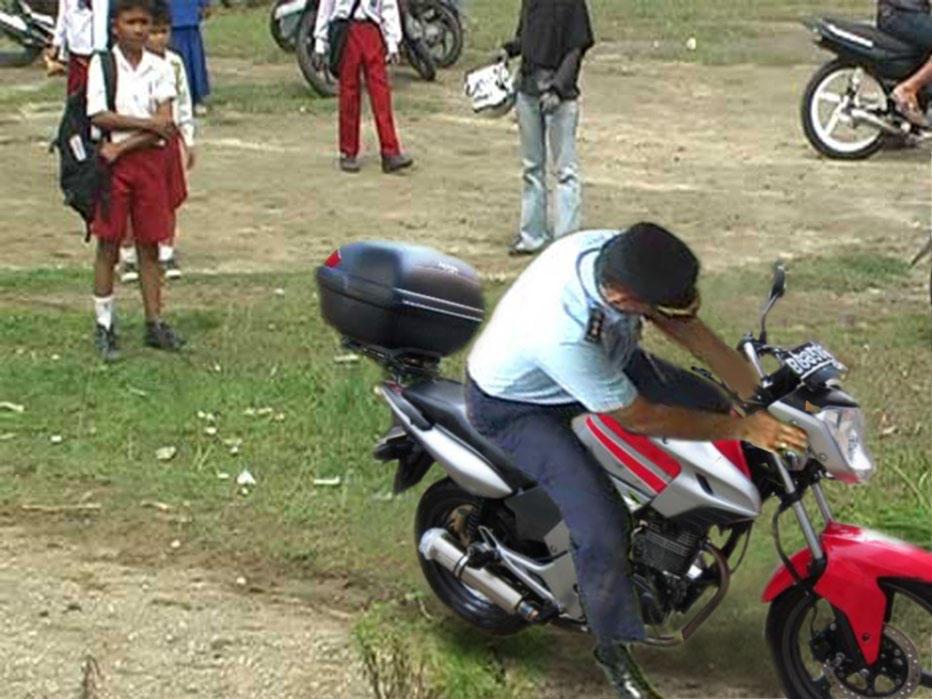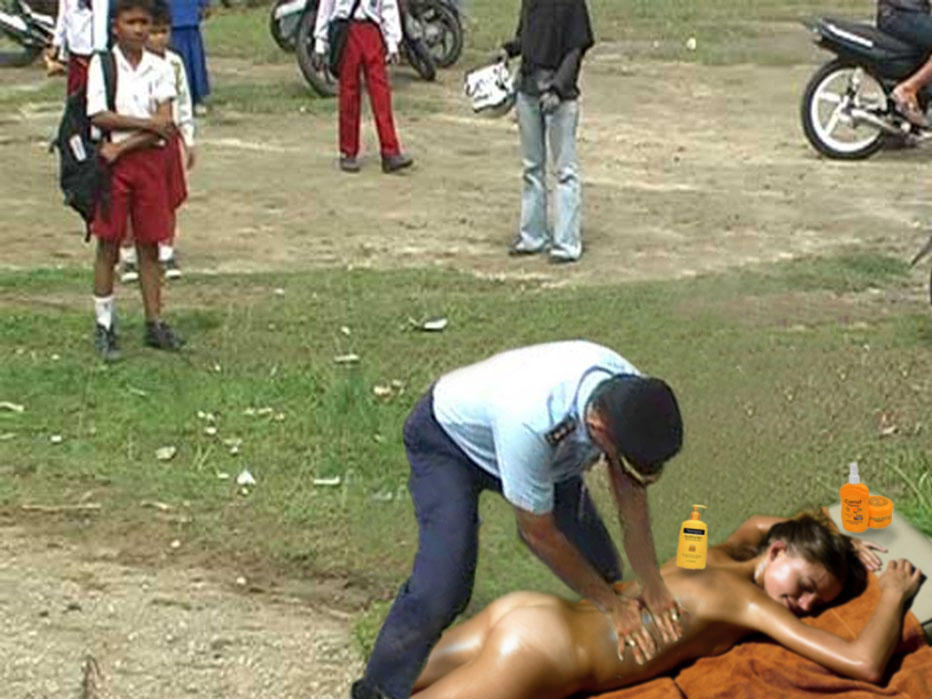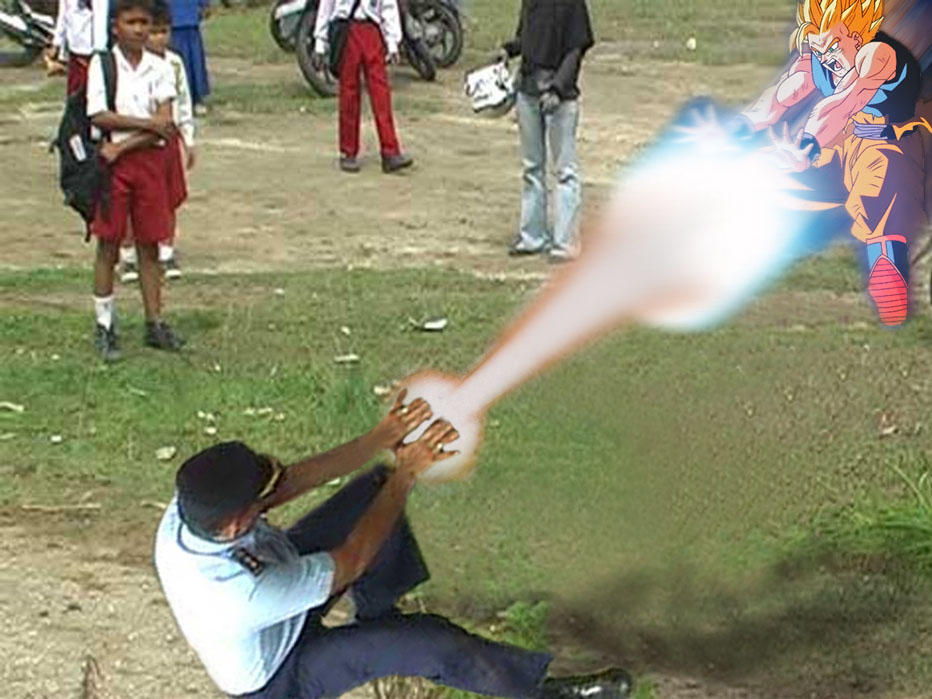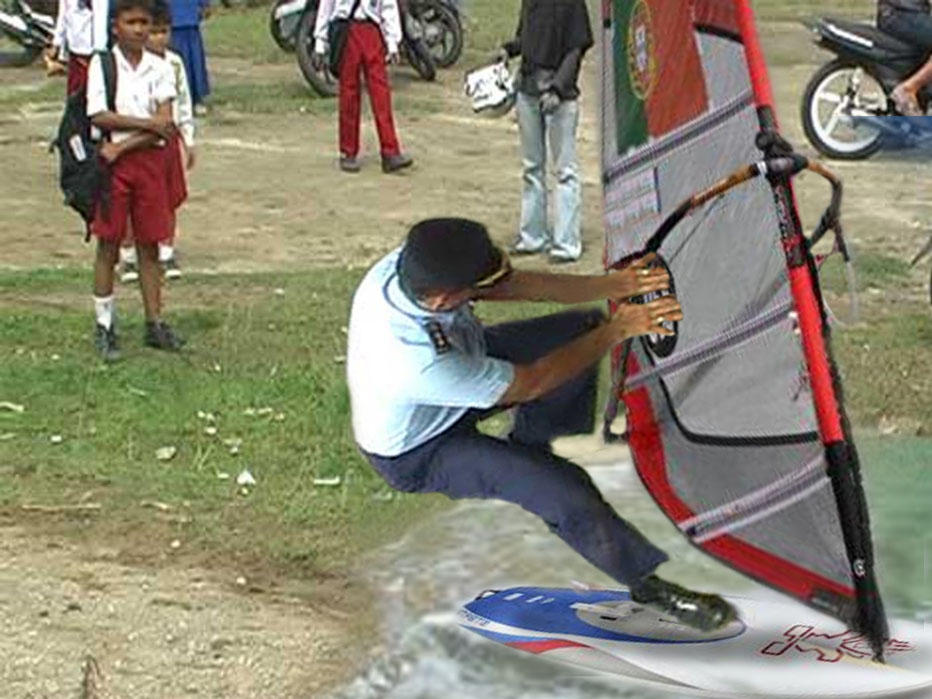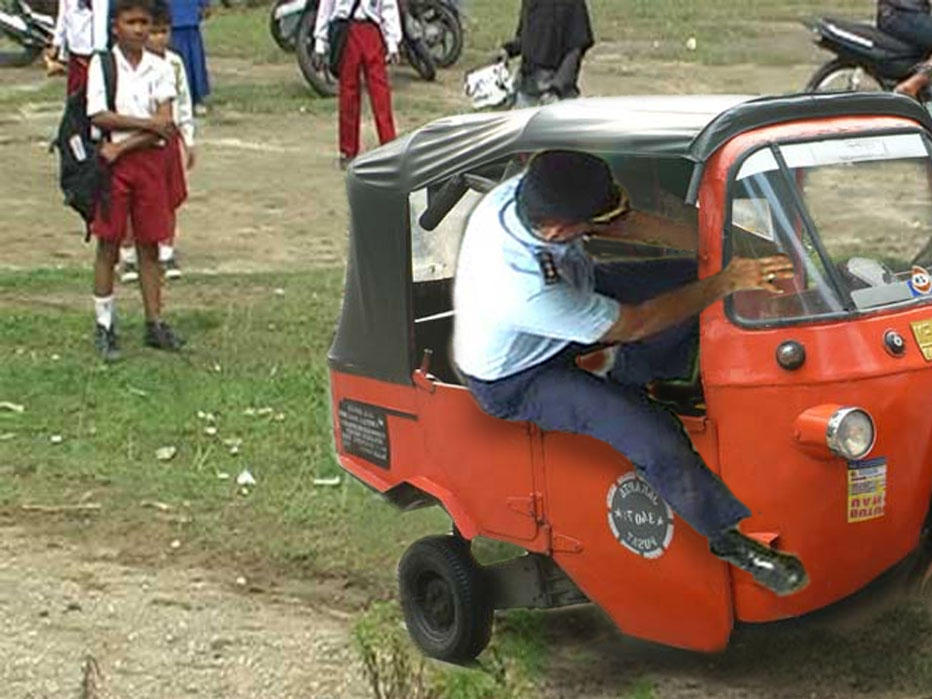 Back to Popo: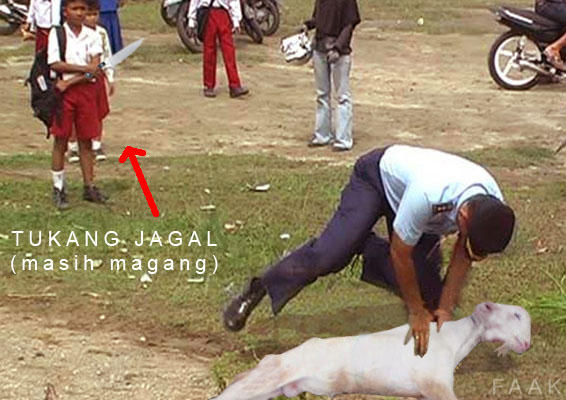 And back to Oomleo: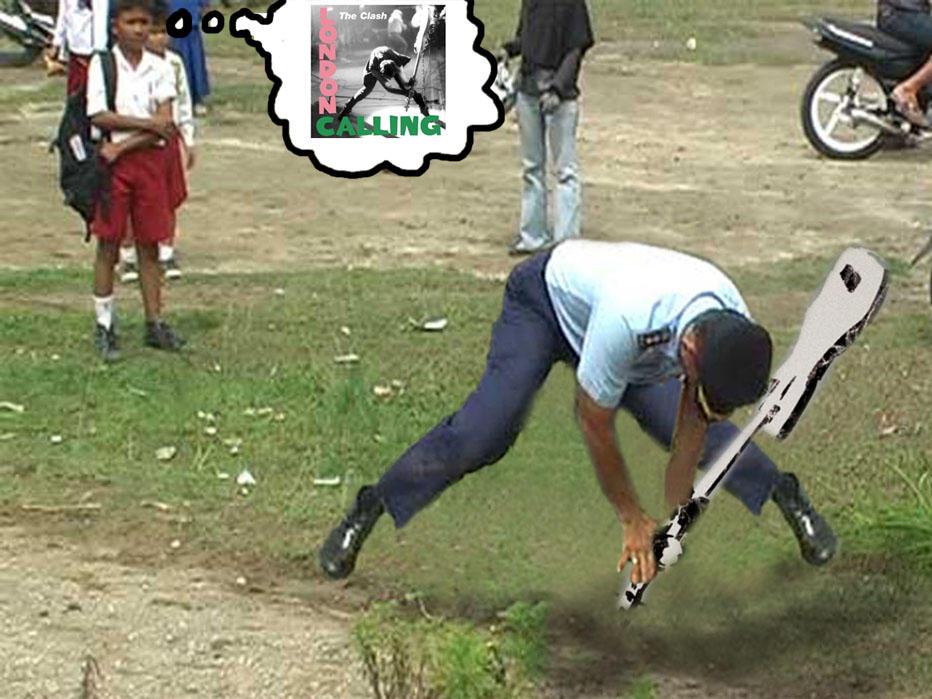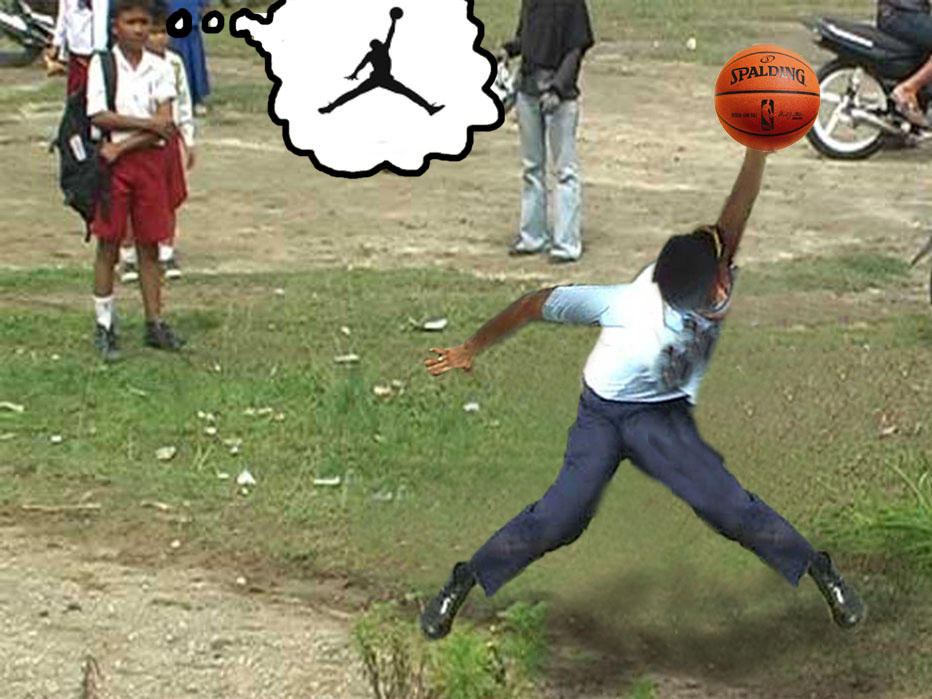 Popo getting the last laughs: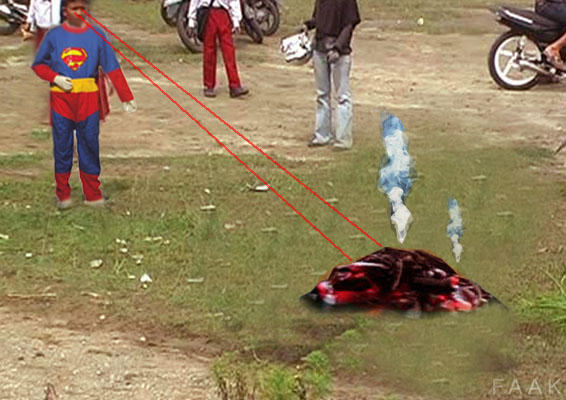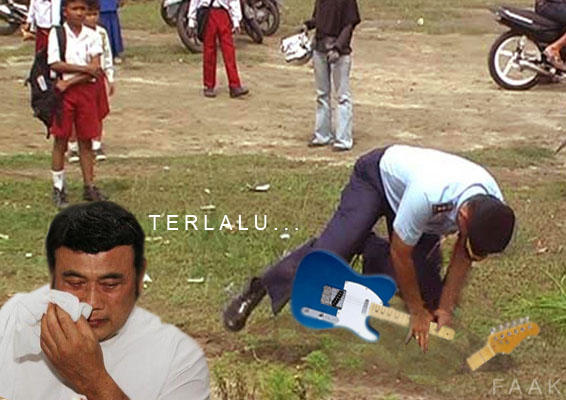 Update! The strangling soldier apologised to the photographer and gave him a hug. AWWWWWWW.